On Tuesday 21st and Wednesday 22nd November, the BCFA/Design Insider headed to the Business Design Centre in Angel, to exhibit at Sleep, Europe's hotel design, development and architecture event. With 48 BCFA members exhibiting at the show this year- it was our biggest turnout yet!
The event kicked off to a busy start on Tuesday with a buzz around the hall as people began making their way around the stands and the 'Sleep Sets' (read more about the Sleep Sets on https://www.designinsiderlive.com/sleep-set-design-winner-loyalty-lessons-in-love/)

Stonehill Taylor with The Irus

MKV Design

il Prisma
As the BCFA marketing team headed around the event to visit member stands, there was a lot of feedback to say that it was the busiest first day they have ever seen which was great news! It was good to see everyone's stands so busy. During the day, Style Library Contracts, a member of the BCFA, were awarded Best Stand by Sleep organisers UBM, for their use of rich colours and contemporary designs, a great achievement, Congratulations! The bubbly drinks reception began at 5pm, to end the successful day on a great vibe with the chance for visitors and members to relax and network.
The second day started off quiet as people were recovering from the first day and gave people a chance to catch up in meetings and visit other stands, but it was not long before the traffic built and visitors surged through the show once more. Overall, our members gave us great feedback with the quality of visitors visiting stands. In the afternoon, the BCFA/Design Insider also handed out a best stand award to member, Newmor Wallcoverings. We were very impressed with the layout of the stand, the attention to detail and the autumnal colours used in the products displayed. Congratulations Newmor!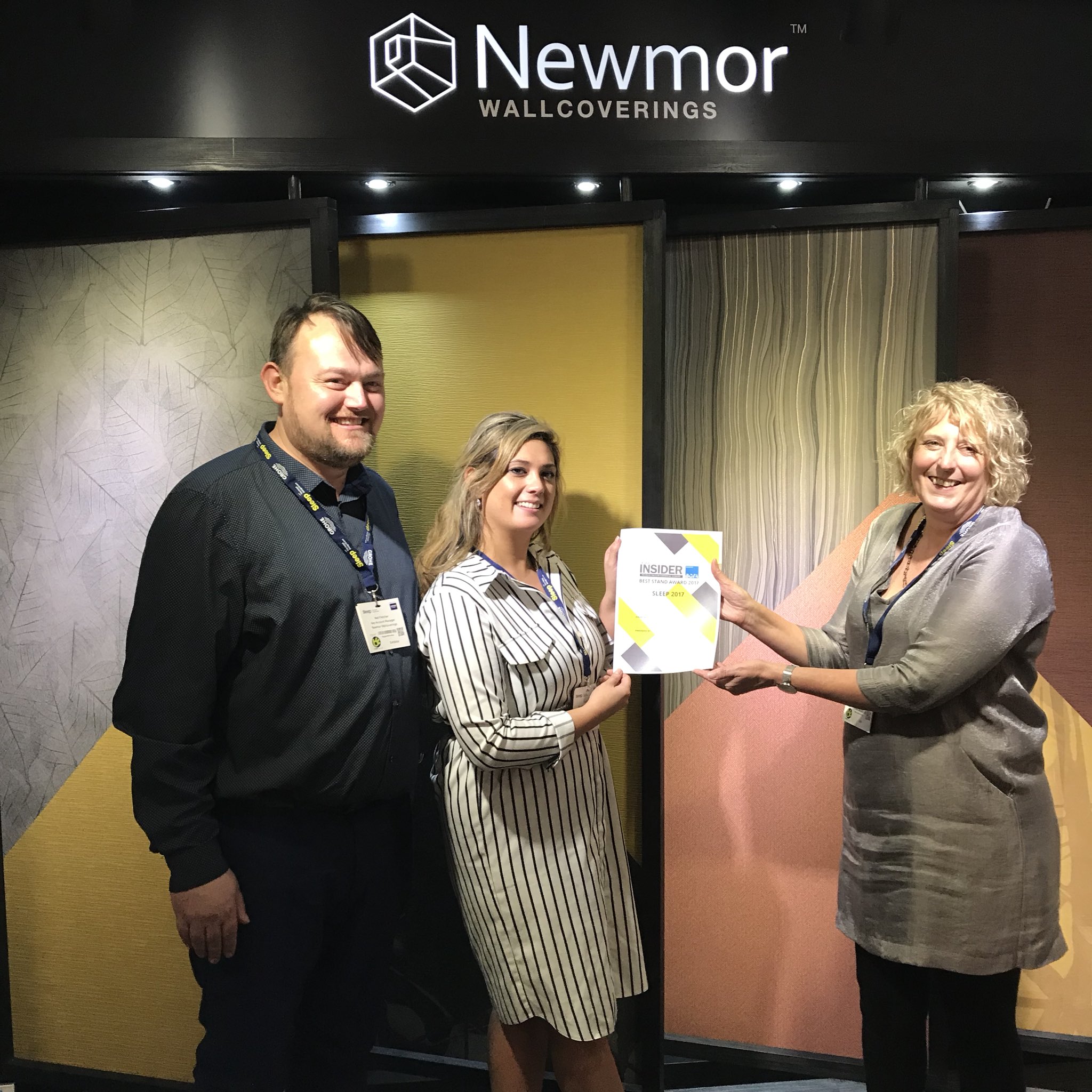 Overall the show was a remarkable success, it was great to see so many familiar faces on our stand and as always the event provides the team the opportunity to go out and speak to a large number of members. A hot topic discussed over the two days was the talk about the fact Sleep will be moving to Olympia next year. Our marketing team on Design Insider are getting the low down with Brand Director of Sleep, Joel Butler, on why the move and what to expect. Keep your eyes peeled on Design Insider for an exclusive Q&A! We also captured some great content over the two days, including a short video which will be featured on Design Insider Live (www.designinsiderlive.com)
Check out some images from the show